Au80Sn20 Solder Paste
Gold tin solder paste
The melting point of gold tin solder is 280 ℃ (556 ℃). It has excellent thermal and conductive properties, high tensile strength, high reliability, good wettability, corrosion resistance and compatibility with other precious metals. It has been widely used in aerospace, military, medical, optical communication and other fields.
Gold tin solder paste is usually used in the situation of high melting point (over 150 ℃), good thermal fatigue characteristics, high strength at high temperature, high tensile strength, corrosion resistance and oxidation resistance, and where the solder joint will not melt in the subsequent low temperature reflow process.
Compared with gold tin preformed solder, gold tin solder paste is more flexible in use, especially suitable for high reliability packaging of semiconductor and microelectronic optoelectronic devices and high thermal conductivity packaging of high-power devices.
Features
1. High melting point 280 ℃ (556 ℃) solder paste, high tensile strength.
2. Corrosion resistance, oxidation resistance, and compatible with other precious metals.
3. Good wettability and weldability.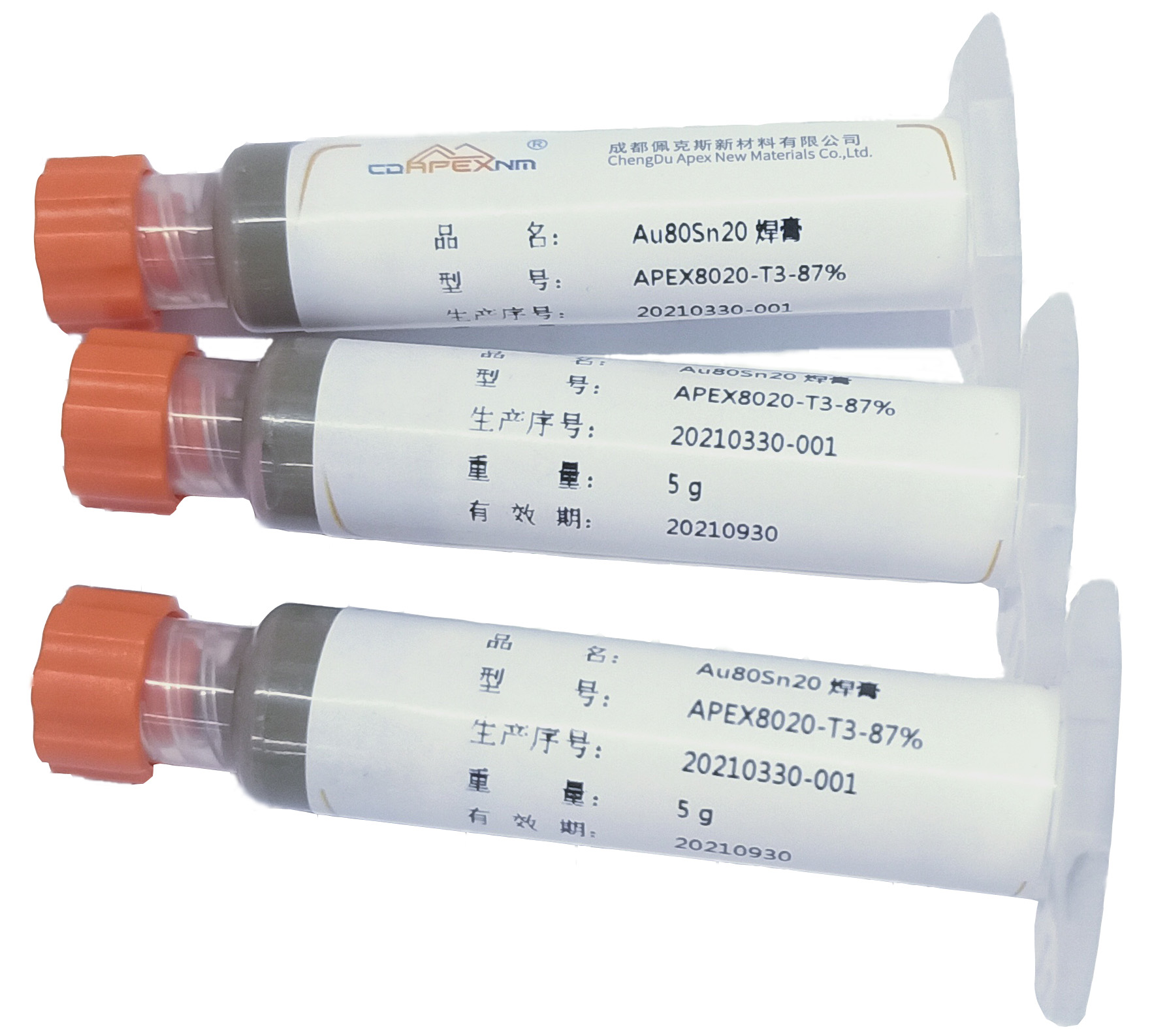 4. Excellent thermal and electrical conductivity, in accordance with RoHS specification.
5. High strength and stable performance at high temperature.
6. Preferred packaging welding material for semiconductor and microelectronics in step reflow welding.
Parameter


Packaging


Matters needing attention
Product storage: refrigerator storage 0-30℃.
Shelf life: 6 months.