Al-Si Alloy Electronic Packaging
The silicon content of high silicon aluminium alloy is 10%-70%. Silicon-aluminium alloy materials with different properties can be obtained by adjusting the volume fraction of silicon. Mainly used in electronic packaging, it has excellent performance in the packaging of microwave power devices, integrated power modules, T/R modules and other electronic power devices. Using high silicon aluminium alloy as the base, shell, box and cover of electronic packaging material has good matching, can provide better heat dissipation, can greatly prolong the service life of high power packaging module and increase its reliability.

High silicon aluminium alloy has the characteristics of low cost, light weight, high thermal conductivity, high stiffness, low thermal expansion, high machinability, surface coating and welding performance.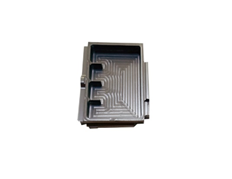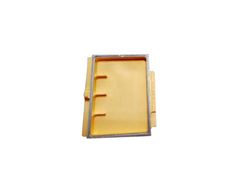 High silicon aluminium alloy electronic packaging features:

1. Low thermal expansion coefficient, low density and high thermal conductivity.
2. Easy to machine precisely.
3. High specific stiffness and hardness, support protection chip.
4. Easy electroplating and welding. With gold, silver, copper, nickel plating performance is good, and can be welded with the base material.

Apex New Materials can provide a series of electronic packaging services from R&D, production, post-processing, electroplating and so on.