Invitation letter of 2021 Shanghai international semiconductor Exhibition
Invitation letter of 2021 Shanghai international semiconductor Exhibition
Chengdu Apex New Materials Co., Ltd. will participate in semicon China 2021 Shanghai international semiconductor exhibition in Shanghai New International Expo Center from March 17th to 19th, 2021 (Wednesday to Friday). You are sincerely invited to visit T2312 booth of T2 Pavilion for inspection, guidance, exchange and business negotiation.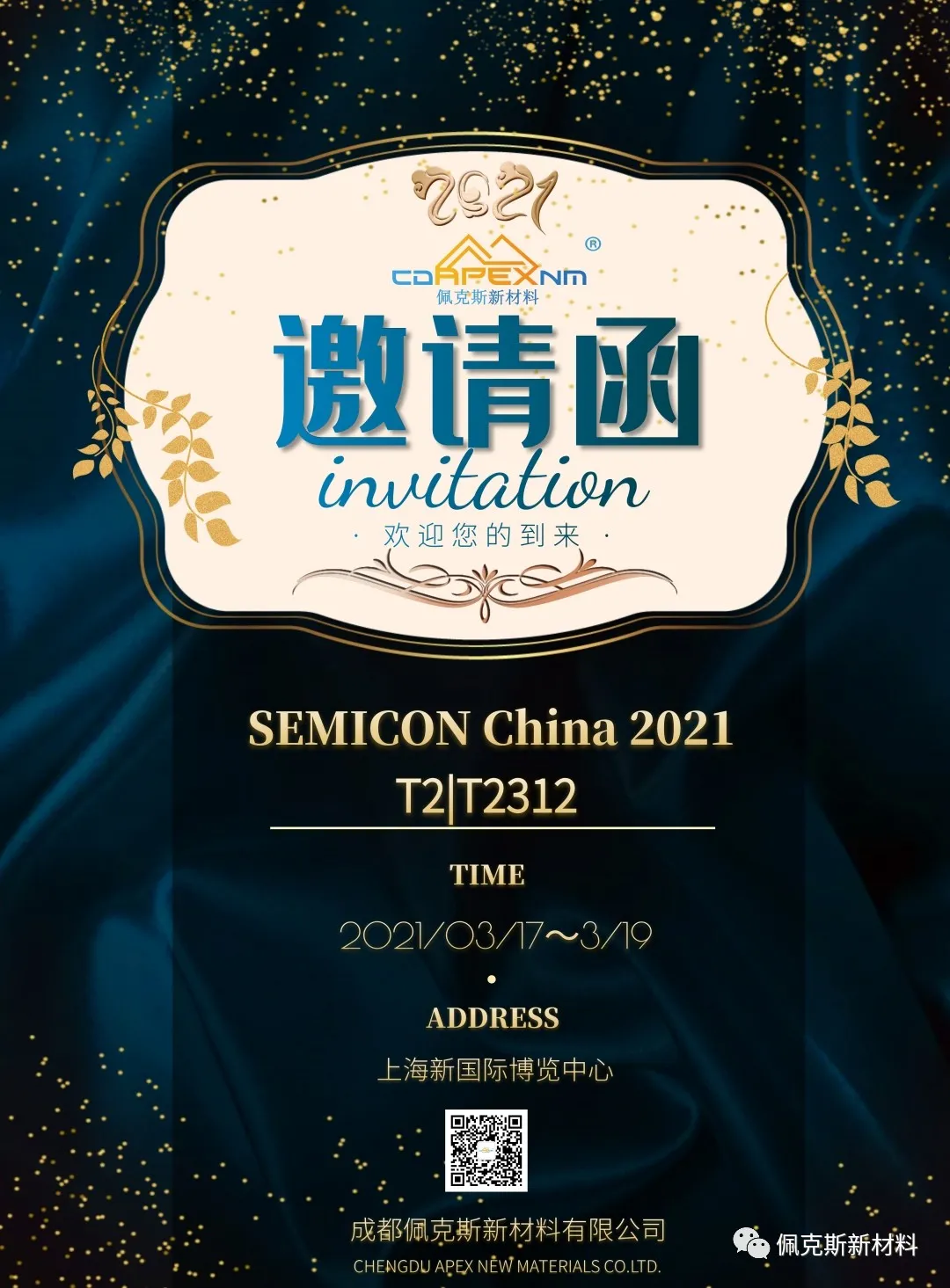 Chengdu Apex New Materials Co., Ltd. was established in December 2016 and obtained ISO9001:2015 quality management system certification in 2019. The company introduces foreign advanced technology and focuses on the research and development, production and sales of advanced alloy materials in the field of electronic packaging: high-purity preformed alloy solder pad, solder tape, low thermal expansion silicon aluminum alloy, and preset gold tin cover plate. It is committed to providing services for electronic packaging, aerospace, optical communication, microwave, 5G, high-power electronics, artificial intelligence, new energy vehicles, medical devices and other customers provide high quality products and professional process solutions.
Main products
01 Solder Performs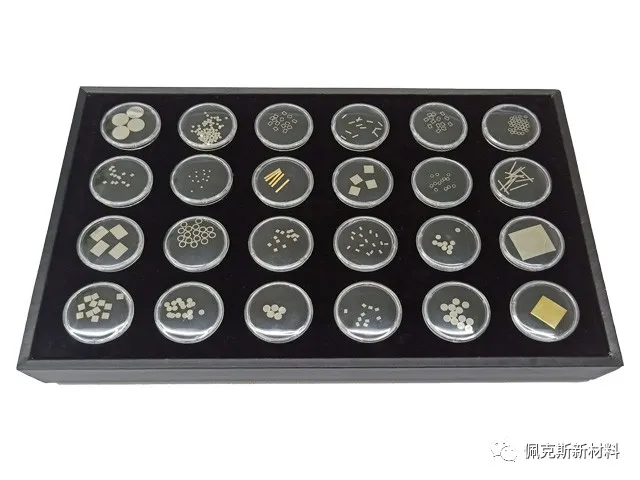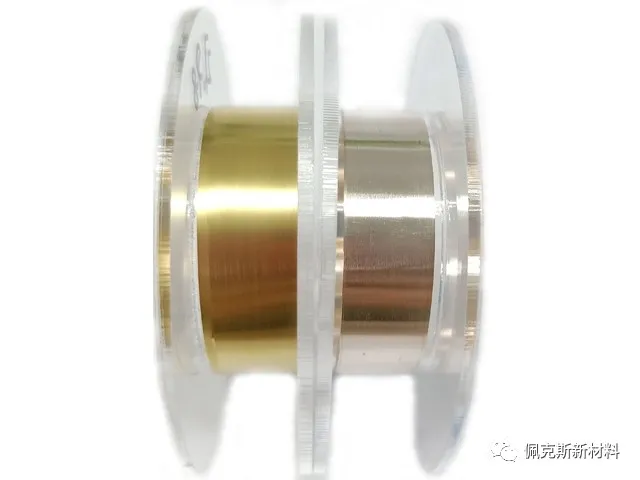 Apex New Material's solder preforms is a kind of solder sheet with high clean and flat surface, which is commonly used in the welding of ceramics, kovar alloy, chips, IC packaging, metal shell and so on. According to the specific needs of customers, we can customize various shapes of preformed solder pads, including strip, rectangle, square, square frame, circle, ring, ellipse and non-standard shapes.
02 Silicon Aluminium Alloy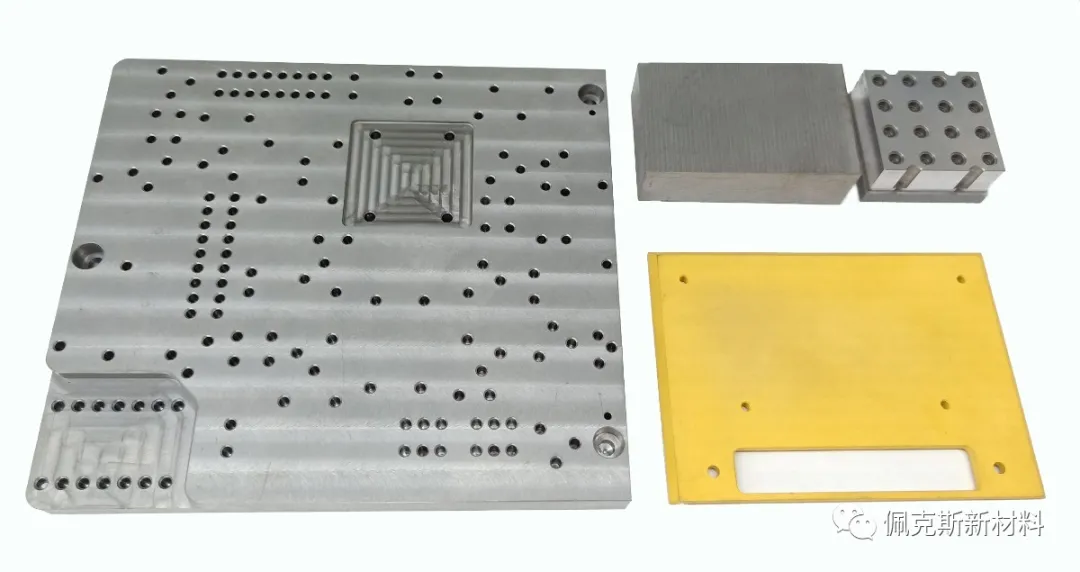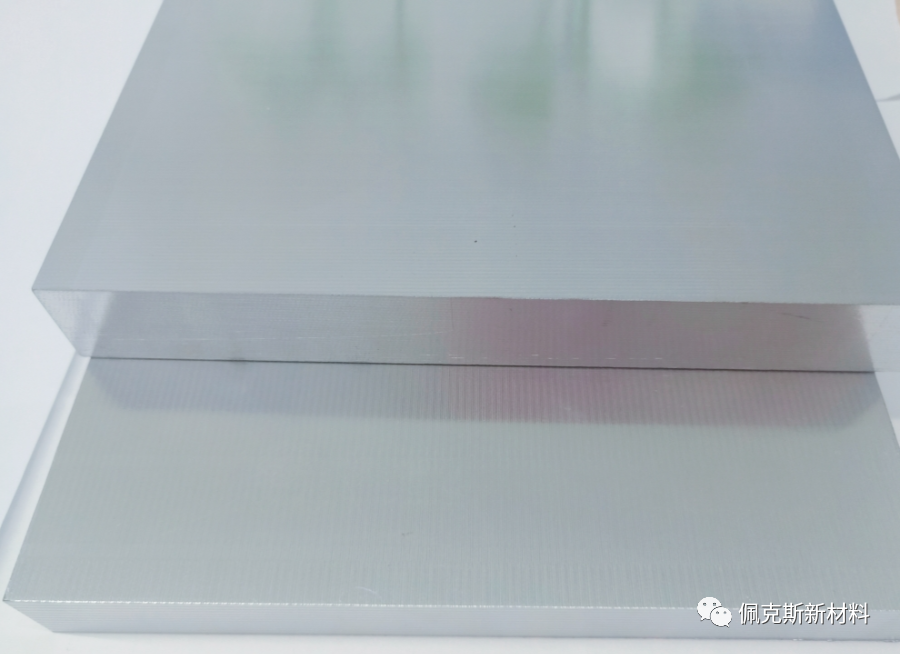 Silicon Aluminium Alloy is the first alloy product in the world to meet the requirements of expansion rate from 5ppm / ℃ to 22ppm / ℃. Its silicon content is 10% - 70%. Silicon Aluminium Alloy with different properties can be obtained by adjusting the volume fraction of silicon. Low expansion Silicon Aluminium Alloy has the characteristics of low cost, light weight, high thermal conductivity, high stiffness, low thermal expansion, high machining and surface coating performance and welding performance. Using silicon aluminum alloy as the base, shell and cover plate of electronic packaging materials has good matching and heat dissipation, which can greatly extend the service life of high-power module and increase reliability.
03 Au80Sn20 Solder Seal Lid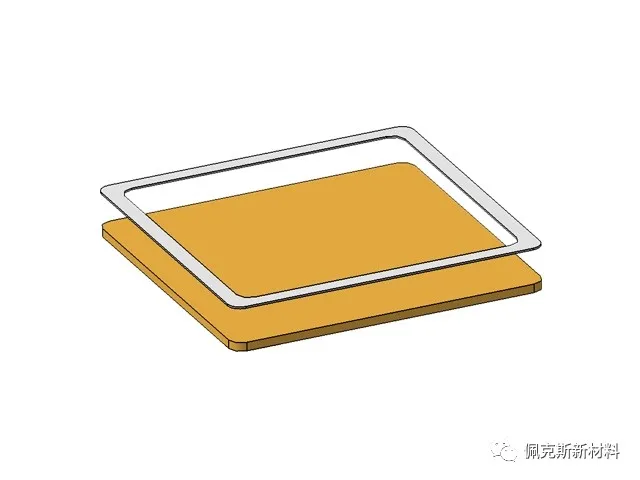 Au80Sn20 Solder Seal Lid using Kovar™ or Alloy42, through nickel plating, then gold plating, spot welding to solder preform. The nickel layer can inhibit corrosion, while the gold layer can promote weldability and prolong shelf life. Au80Sn20 Solder Seal Lid has good wettability with the gold tin solder, which can improve the reliability of the cover plate.
Apex New Materials in T2 hall-T2312 look forward to your arrival.